Remembering the fallen of Aughton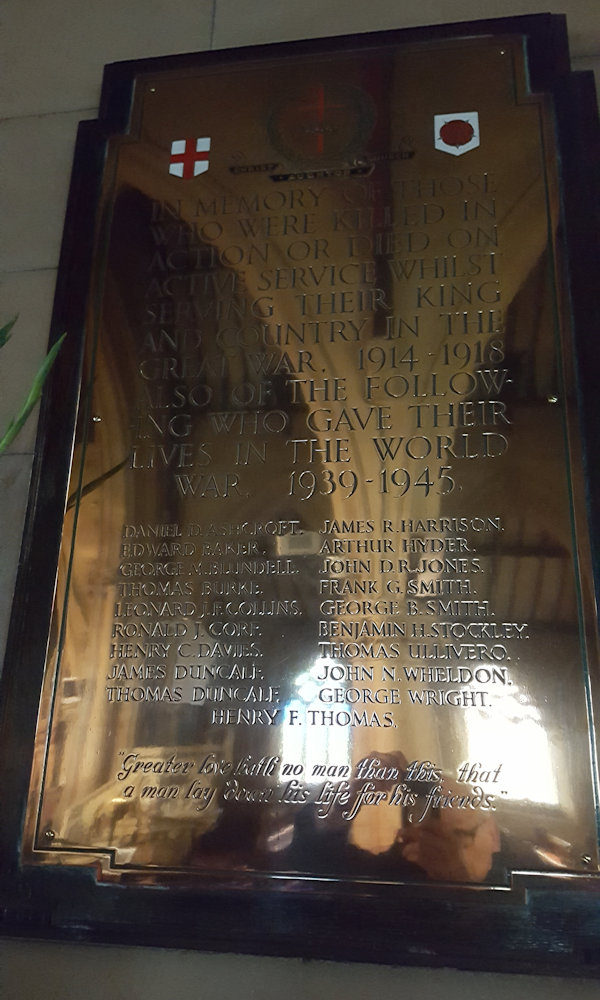 During the First World War Christ Church was still part of the parish of St Michael's Aughton.
This meant that the names of those who fell in the Great War are inscribed on the War Memorial at Town Green, erected in 1922.
This memorial was in large part paid for by George Walmsley Blundell, of High Wray.
It was he who also gave the land for the construction of the Comrades Club in Ormskirk,
As George stood at the dedication of the memorial in 1922, he could scarcely imagine that the name of his young son would appear on this same memorial 25 years later.
However, buried in our churchyard from the First World War in Commonwealth War Grave Commission graves are
Eric Alan Clarke
Herbert Crompton
Charles Owen
R D Mallinson
George Brighouse Warlow
T Witter
However, in 1929 Christ Church became a separate parish and so for the Second World War we have our own memorial
This memorial was dedicated by the Archdeacon of Liverpool, Ven C F Twitchett on 30 June, 1946.  Also present was the Vicar Rev J P Hobson, and Captain Jones of Cottage Lane Mission.
"They shall grow not old as we that are left grow old:
Age shall not weary them, nor the years condemn.
At the going down of the sun and in the morning
We will remember them."