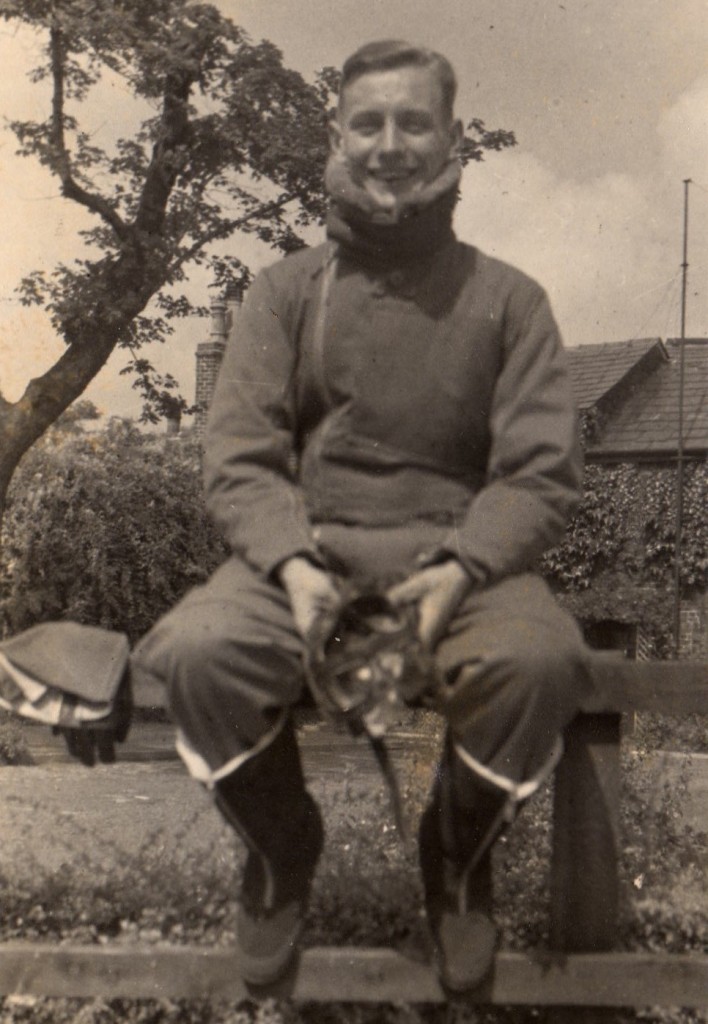 Daniel Draper Ashcroft belonged to a well-known Ormskirk family.  His father was the editor of Ormskirk Advertiser while his brother was to become Registrar for Ormskirk.
Daniel grew up in Parrs Lane, attending Aughton parochial school in Holt green – what became St Michael's school – and Ormskirk Grammar School.
A keen football player,  he played for his school as well as for Aughton Park rangers FC.  He also was vice captain of his school cricket team while he was a bowler for the Ormskirk cricket club first team
Daniel was a great friend of Ben Stockley, who later like himself served with the Royal Air Force Volunteer Reserve as a pilot and who like himself would be killed in a distant land.
On leaving school he went to work for Ormskirk post office.
As soon as he was 18 years volunteered to join the RAF – his choice.  He was delighted to report to Lord's cricket ground, before being posted to Cambridgeshire
Decision was made for Danny to be a bomber pilot and so he was sent to Canada for pilot training, sailing from Liverpool to Montreal – and then by train to Saskatchewan.
A new flying school had been opened at Swift current, the No. 39 Service Flying training School which operated 1941-194.
At the age of just 19 Daniel started training in December 1942.  Flight log showed long and arduous training.  In fact,  he had completed the number of flying hours required and he was just one week from the end of his course.
Thursday, 6th May 1943. his fourth flight of the day, he went on a night flight.  However, his engine cut out in flight and he was killed along with his 27-year-old instructor, Leonard George Gray.
The two were buried side by side in the Mount Pleasant cemetery.  The service chaplain taking the service, Rev John Reuss , was to later serve at St Mark's Scarisbrick.
After his death made a sergeant
Clearly this was a great blow to family, receiving the telegram which would have passed through Ormskirk Post office where Daniel worked.
Father expressed his grief in the pages of the Ormskirk Advertiser.