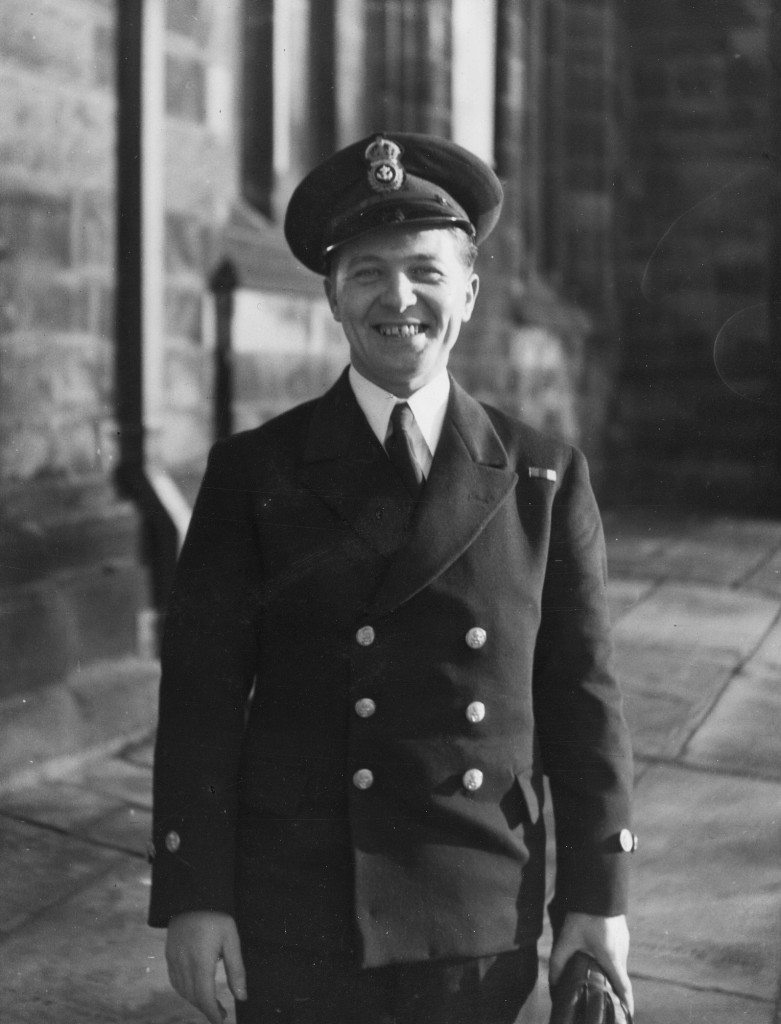 Henry Thomas, of Black Moss Lane, grew up in Fazakerley.  He was a marine engineer who served with the Bibby Line sailing from Liverpool for ports mostly in the South Americas.  Clearly his experience invaluable to the Royal Navy.
His first posting was on the elderly aircraft carrier HMS Eagle, which saw action in South Africa and in the Mediterranean where it provided cover for the Malta-bound convoys.
In August 1942 it was hit by four torpedoes from U-boat and sunk. It must have been a frightening experience for Henry, below decks in the engine room  However, he was one of the survivors, being picked up from the sea by the escorting warships,
Henry's  connection with Aughton was through his girl friend Dorothy Bampton: they had  met on the train. Her father built much of Black Moss Lane area, especially Hallmoor Close.  They were married in February 1944  at Ormskirk parish church and set up home in Black Moss Lane.
Henry joined the newly launched sloop HMS Lapwing, where he served in engine room as chief petty officer.  The ship took part in the D Day landings before being ordered to take part in the most dangerous area of all  – what Winston Churchill called "the worst journey in the world"  This was escorting the Arctic convoys, a journey Henry was going to do nine times.
In March 1945 – with the end of the war in sight, Lapwing was torpedoed on approaching Kola Inlet in Northern Russia.  She was hit amidships by a torpedo and sank in 11 minutes
Of the 219 in the ship's company, only 61 survived.  Sadly Henry this time was not one of the survivors.  This was a terrible shock to his wife, Doreen, who soon gave birth to their son, Michael.
Doreen never remarried, continuing to live in Black Moss Lane and working for Cunard until her retirement.  Michael emigrated to New Zealand in 1974, where he was later joined by his mother – then aged 78, She died in 2006,