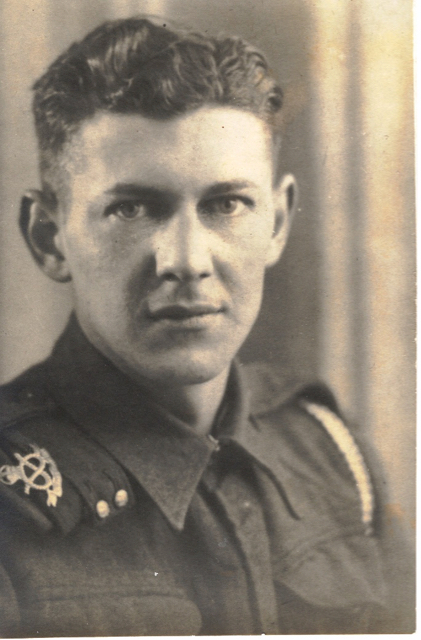 James Richard Harrison, son of Reginald and Alice Harrison originally lived in the cottages at the end of Long Lane (where the kennels now situated) and then moved to Wellbank Villas in Liverpool road opposite the church.
A member of the congregation at Christ Church, James attended Christ Church School and on leaving Ormskirk Grammar School he found employment at Ormskirk post office, as a sorting clerk and telegraphist.  He enjoyed working behind the counter, meeting people.
At the outset of the Second World War James was conscripted into the South Staffordshire Regiment and posted to Northern Ireland where he was promoted to Sergeant.
He was involved in the Normandy landing in June, 1944.
Reggie was involved in virtually last battle of the Caen campaign, crossing the Orne south of Grimbosq to turn the German flank.
However, while laying radio communications under shell fire, he was by a badly wounded by shrapnel.
He died on 9 August and is now buried in the St. Manvieu war cemetery at Cheux in Calvados, France.