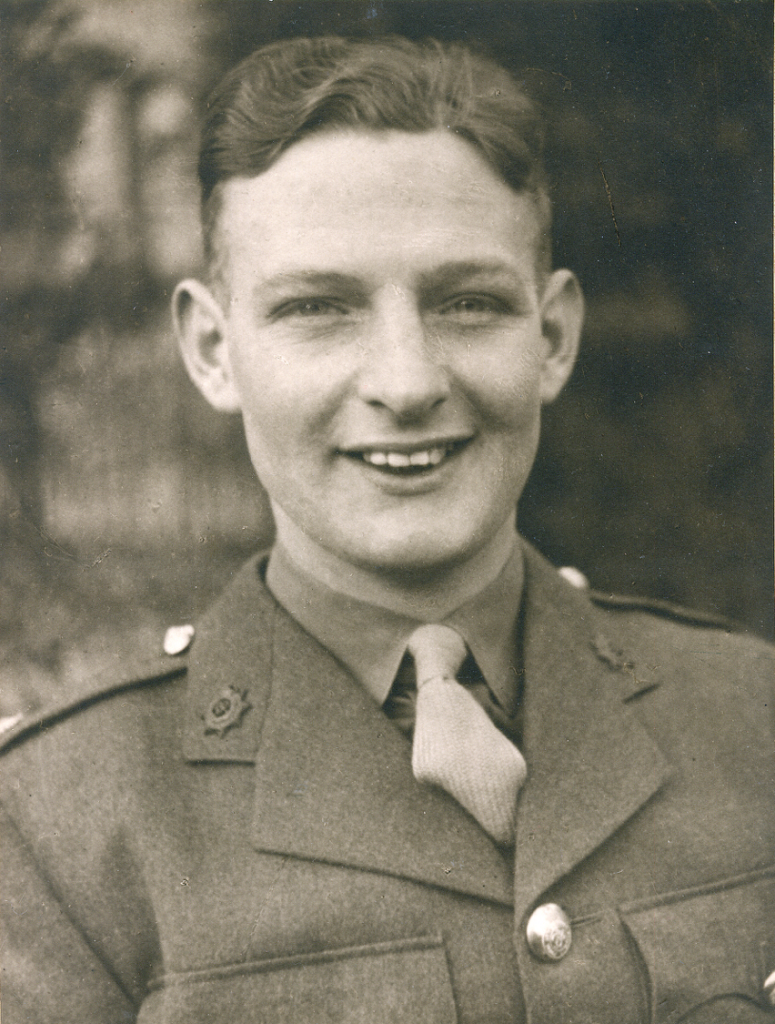 Leonard Collins lived in  Long Lane with his mother and grandfather.  A  member of our church choir, he was appointed a sidesman when just 19 years old.
All of his schooling was at Christ Church, leaving at the age of 14 to work first as an office boy at Dickinson, Watson and Parker solicitors and then for the local council, in the Rates department.
A keen sportsman, being over 6 ft tall, he played tennis and cricket.  He also painted watercolours.
On the very day that war was declared, 3 September, 1939 Leonard – already a member of the Territorial Army – was called up, joining the Royal Army service corps in Southport.
In a matter of weeks he was in France where he celebrated his 21st birthday.  However, just seven months later, at the fall of France, he managed to escape some two weeks after the Dunkirk evacuation.
During his annual leave in 1941, Leonard married Hilda Edge at St John's Burscough – who he met at night school – moving into Derby Villa in Liverpool road.
At this time Leonard took his commission and to begin with worked in welfare because of his experience in administration.  However, he later volunteered for work in bomb disposal.
Just before he was made a captain Leonard was killed on 9 February, 1945, while out with a convoy in Holland. He was 26.
Leonard is buried in Sittard, Holland