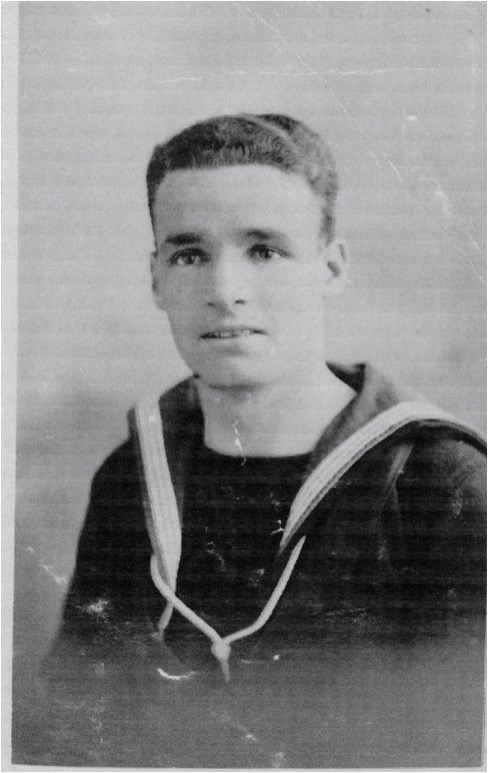 Jim and Tom Duncalf
Tragically there was one family in Aughton who lost two sons in the conflict, the Duncalf family from Northcote in Long Lane.
George and Ethel Duncalf  moved here from Kirkdale in 1931 along with their six sons and three daughters: Bill, Dolly, Jim, Tom, Harold, Eva, Charlie, Marjorie and Joe.
Jim and Tom were born close together 1910 and 1911, attending Westminster Road school
On leaving school Jim had a sweet and tobacconist shop in Spellow Lane, Walton while helping with two of his brothers at his father's office in Bootle.  He loved dancing and was a regular patron Burton's dance hall opposite his shop.  On marrying Isabel, they went to live in bungalow in Maghull.
His elder brother, Tom, was very much a sportsman, especially swimming.  On leaving school he worked at Blacklers stores in Liverpool as a driver before joining the Royal Navy in 1935.  He would regularly send home postcards and stamps for his younger brother from Malta and Gibraltar.
He was posted as a torpedo man on the Royal Oak and his family visited him when Royal Oak sailed into Liverpool.
In 1938  Tom married Louise Duncalf from Manchester, the sister of a fellow sailor.
At the outbreak of war his family considered Tom to be safe.  The Royal Oak was no longer suited to front-line duty and was anchored at Scapa Flow in Orkney, Scotland.  So it was a huge shock when on 14 October 1939, it was torpedoed by a German submarine.  Some  833 were killed that night or died later of their wounds.  One was Thomas, aged just 28.
Obviously this was a devastating blow to his family.  His father was  heartbroken and he died exactly one year later 14 October 1940. His wife Louise stayed with her family in Denton, where she had a hairdresser's business,
Soon after this Jim volunteered to join the RAF. as a driver.  Again his family were not particularly anxious and he stayed in this country.
However, one night in June, 1942 while on sentry duty by colleague with a good friend, there was an accidental discharge of a colleague's rifle which killed Jim.  Just 32 years, he was buried in Kirkdale Cemetery. His wife never remarried
Two other Duncalf sons saw active service: Harold in the Army and Charles in the Navy. Thankfully they survived the war.  Their mother, Mrs. Duncalf, still resident in Long Lane, died in 1977