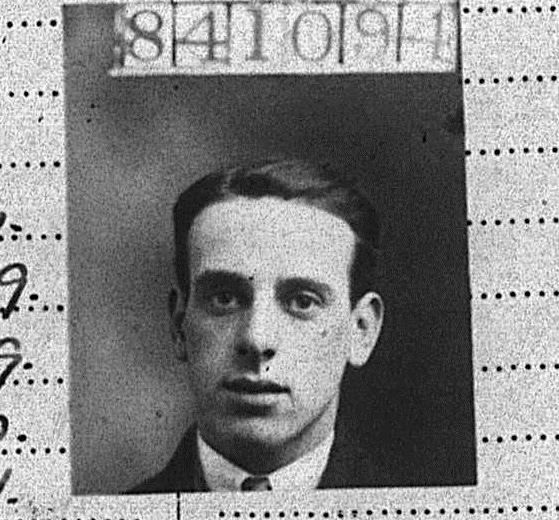 To begin with, no one could recall a Thomas Ullivero, not even longstanding Aughton residents.  Surprisingly not even the Commonwealth War Graves Commission has any record of any Ullivero.
So who was Thomas Ullivero?
This was the question asked in the CONSIDER for November 2013.   One of our readers, Richard Houghton, looked into this and discovered that in the official war records his name is misspelt as Thomas Ullivers.
And so we were able to discover that Thomas Ullivero fought as the youngest member of those we remember in Aughton and yet died as the oldest.
Thomas enlisted for the army during World War 1, in 1915.  His father was the publican of  the Philharmonic Pub in  Hope street, Liverpool.
However, he gave his wrong birth date:  he was just 16.  But not only was Thomas under age, this would-be soldier was just 5 1½ inches with 31 inch chest.
Assigned to 8th Irish battalion The Kings Liverpool Regiment, he was sent to France and within one month he was in battle at Givenchy.  The battalion despite good leadership casualties suffered 253 casualties.
However, in November 1915 Thomas was sent home as under age.  At the beginning of 1918 he returned to France in a pioneer regiment, not fighting as such but digging trenches, preparing fortifications and laying minefields.
Just ten weeks later during the German Spring Offensive Thomas was wounded in action and  sent back to England, eventually to be demobbed to his mother's house in Queens Drive, Liverpool.
For the next 20 years Thomas worked for the Cunard Line as a steward, serving for much of that time on the Scythia.
When World War II broke out Thomas was moved to be a steward on a former whale factory ship converted to carry cargo, MV Sourabaya.  Such boats were an easy target for U-boats and in October 1942 the ship was torpedoed off Greenland.  76 men perished including Thomas, aged 43.
We still do not know why Thomas Ullivero appears on our war memorial.  It is possible that his aunt Elizabeth Ullivero, who was in service to an Ormskirk family attended Christ Church.